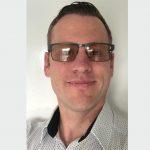 Revd. David Skeet – Team Leader & Elder: David is married to Julie, they have 3 grown up children and 3 grandchildren. David was recently appointed team leader and has a pastoral heart. David preaches, coordinates events, is passionate about sharing the love of Jesus Christ  and together with the team represents the church in its wider context with the other local churches. He also loves being outdoors, spending time with family and going on long walks.
---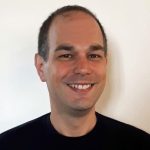 Rob Joyce – Elder: Rob graduated from Sheffield university and moved to Aston when he first got a job as a secondary school teacher. He is married to Jennie and has two sons, Alex and Thomas. In church, he regularly plays in the worship group and preaches. In his free time, he enjoys geocaching, reading, cooking and spending time with his family. He speaks French, and enjoys travel.
---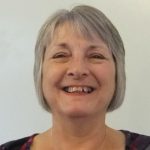 Carol Cooke – Deacon & Secretary: Carol has lived in Swallownest and Aston all her life, and has been part of the church since she was a child. She is married to Nev and they have two married daughters and three grandchildren.  Carol enjoys trying different food and will eat almost anything except olives and porridge!
---

Mark Potter – Deacon & Treasurer: Mark was born in Chesterfield, and moved to Dinnington in 2017 when he started a new job in the accounts team at Kiveton Park Steel. Shortly after this he started coming to the church and in 2019 took on the role of Treasurer. In church he is part of the audio visual team, and in his free time he enjoys Soduko puzzles, reading and listening to music.
---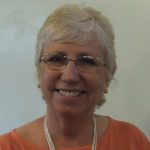 Janet Dean – Deacon: Jan has 4 children and a few pets, actually too numerous to mention! She works at a local primary school as a teaching assistant where she also helps to run an early breakfast club. She also teaches dance after school, which along with music, is one of her passions. She is part of the worship team and one of the leaders of Junior church, and loves organising things like 'Messy Church'.
---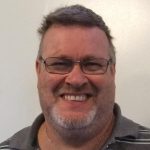 George Davis – Deacon: George is married to Pauline, whom he met after starting to come to church following an Alpha course, and they subsequently got married at our church. They have 3 grown up children and 5 grandsons. He is part of the PA team and is the fabric officer at the church, with responsibility for the church building. George has recently learnt to sail and spends too much time at Ulley Sailing club, according to his wife!
---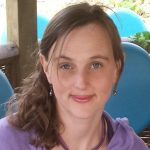 Olivia Egan – Deacon: Olivia was born in Bradford and moved to Sheffield in 2003 with her husband Dave. They now have two daughters, Bethany and Emily and live in Aston.  Olivia runs Jack's Theatre School in Catcliffe and works at the Lord's School of Dance in Sheffield, she also does some freelance design and publishing work.  At church Olivia is part of the worship team, singing and leading worship and designs publicity material for events.