Join us as we celebrate the true meaning of Christmas. We'd love to see you at any of our special events over the Christmas season.
> Saturday 4th December @ 10:00am 'til 12:00 – Christmas Coffee Morning
> Wednesday 8th December @ 6:00pm – Blessing of Community Christmas Cribs – this year we gather, outside the entrance of Aston Hall Hotel, at the 'Aston Church corner' Crib.
> Sunday 19th December @ 10:30am – Family Christmas Service (led by Junior Church, followed by Fellowship lunch and 'Fun & Games')
> Sunday 19th December @ 4:00pm – Carols service
> Saturday 25th December @ 10:30am – Christmas Day Family Service (short family service, bring along one of your presents to show us!)
Also, join us every Sunday at 10:30am throughout Advent as we explore "Christ through the Carols"
Please note, no service on Sunday 26th December, next Sunday service 2nd Jan 2022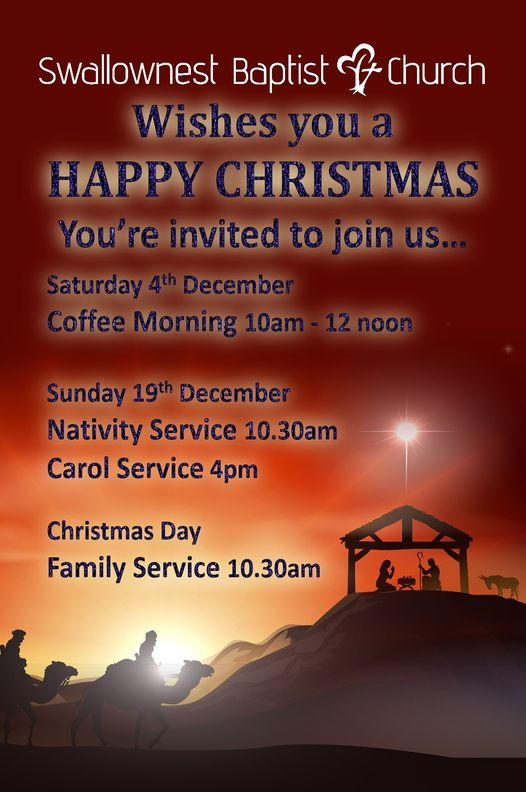 "For God so loved the world that he gave his one and only Son, that whoever believes in him shall not perish but have eternal life." John 3 v16