Join us as we celebrate the true meaning of Christmas. We'd love to see you at any of our special events over the Christmas season.
> Monday 4th December @ 1:00pm – Ladies Fellowship Candlelight Service
> Wednesday 6th December @ 6:00pm – – Blessing of Community Christmas Cribs – This year we gather at the Aston Church corner crib (at the junction of Worksop Road/Church Lane, just outside the entrance of Aston Hall Hotel) Refreshments served at All Saints Cof E Church afterwards.
> Sunday 17th December @ 10:30am – Family Christmas Service  led by Junior Church ( followed by Fellowship 'bring and share' Lunch and Quiz & Games)
> Thursday 21st December @ 6:15pm – Christingle Making
> Thursday 21st December @ 7:30pm – Carols by Candlelight Service (followed by refreshments and mince pies)
> Sunday 25th December @ 10:30am – Christmas Day Family Service (short family service, bring along one of your presents to show us!)
> Saturday 6th January @ 10am-12  – Coffee Morning
Please note, Sunday 24th December (Christmas Eve) & Sunday 31st December (New Year's Eve), normal Sunday service at 10:30am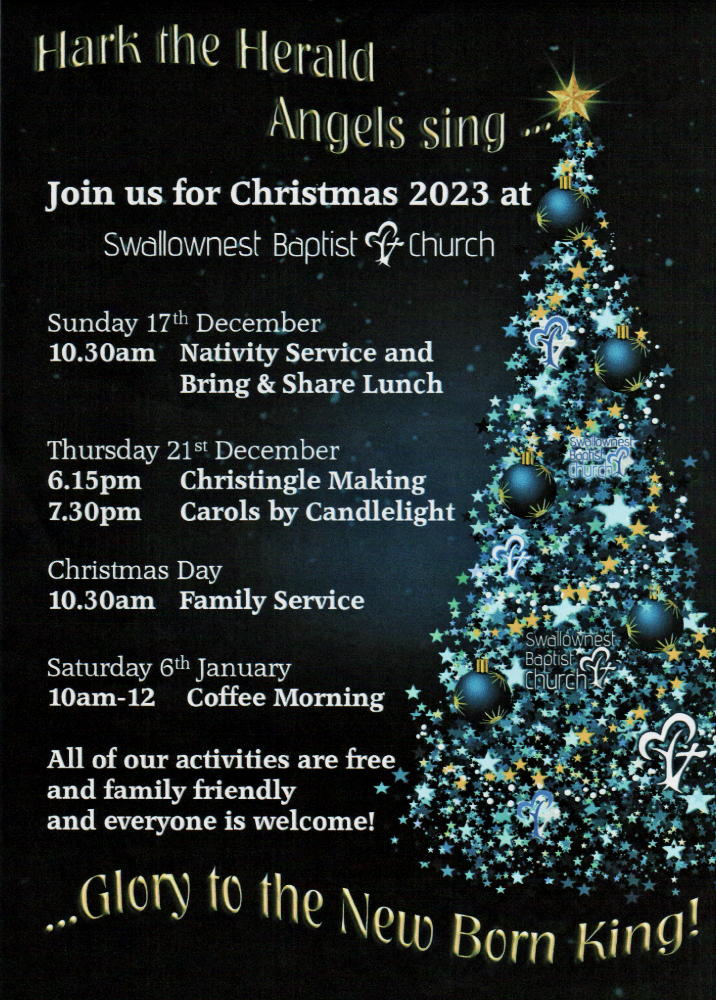 "For God so loved the world that he gave his one and only Son, that whoever believes in him shall not perish but have eternal life." John 3 v16